Manglar Mediterranean Restaurant
6:30 PM - 10:30 PM
Against a backdrop of subdued hues and dark woods, Manglar reveals a romantic and inviting dining area with vaulted ceilings.
Savor a signature red sangria—made with red wine, brandy, and fresh fruit—indoors or on the lushly-landscaped outdoor patio.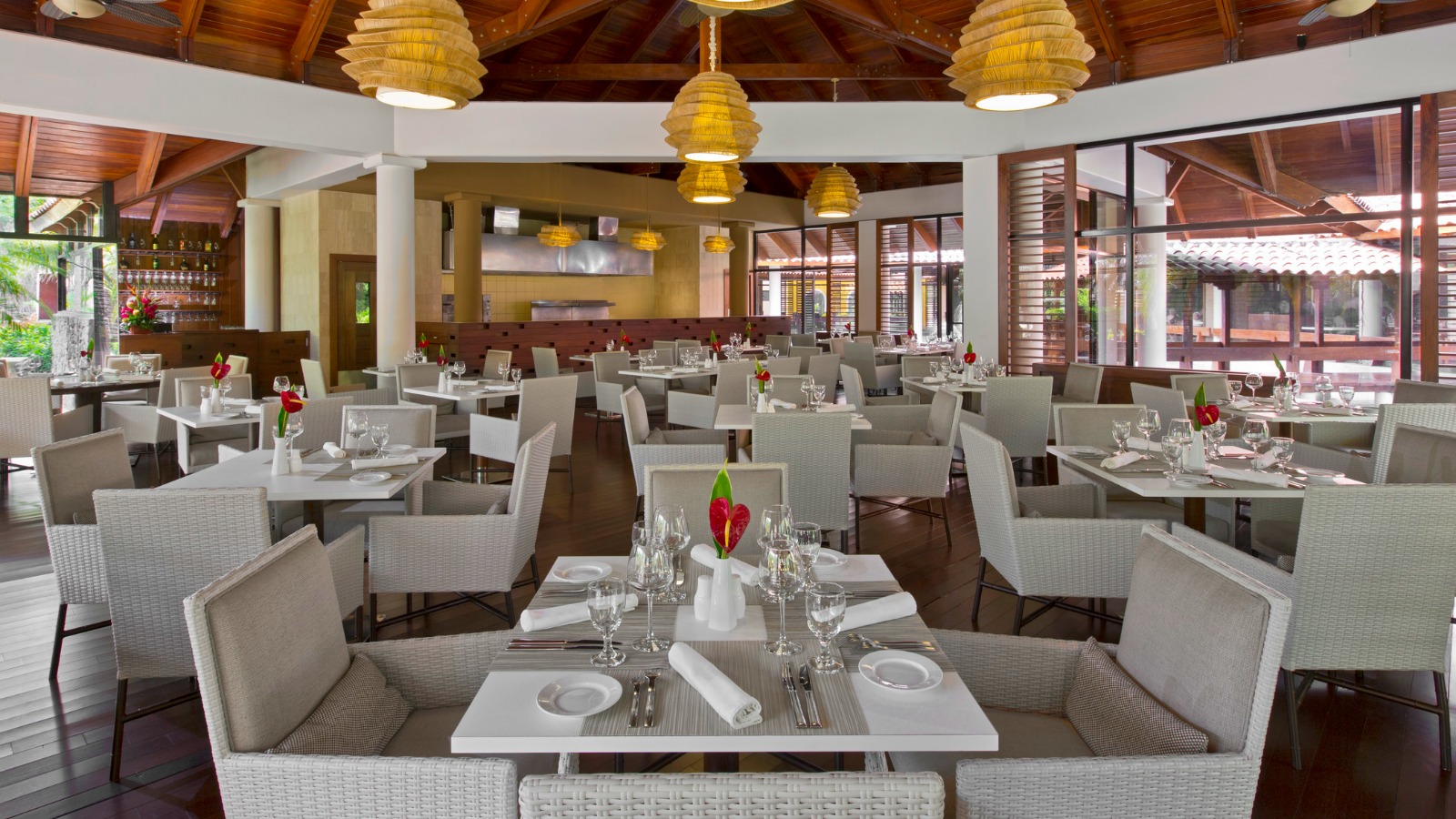 Enjoy refreshing light selections like a traditional Greek salad, Niçoise salad with fresh tuna filet, or one of our signature starters: cream of asparagus soup with cilantro or sweet water shrimp bisque.
Larger courses range from enticing pastas to fish and meat entrées such as pan-roasted Chilean salmon and grilled beef tenderloin medallions with brandy sauce. Cheesecake or citrus panna cotta are among many sumptuous desserts.
Additional Restaurant Information
Cuisine: Mediterranean
Atmosphere: Soothing and Romantic
Dress Code: Resort Casual
Smoking Permitted: No
Seatings: 6:00-6:30 PM & 8:00 - 8:30 PM
Please note that eservations are required.
Feel free to make your dinner Reservations once you arrive on property at any of our Reception desks or with restaurant reservations agent from 8am until 4pm.