Las Candelas
6:00 PM - 10:00 PM
Las Candelas serves up authentic Latin fare in a warm, welcoming setting. A cozy atmosphere greets you with yellow walls, blue accent tiles, large windows with shutters, and a rustic tile floor.
Kick off the evening with a delightful favorite, such as our Passion Margarita: tequila, triple sec, and passion fruit juice.
Light bites range from yucca cakes with chipotle sour cream to a refreshing sea bass ceviche with Creole lime juice, or choose our house specialty of classic tortilla soup to start.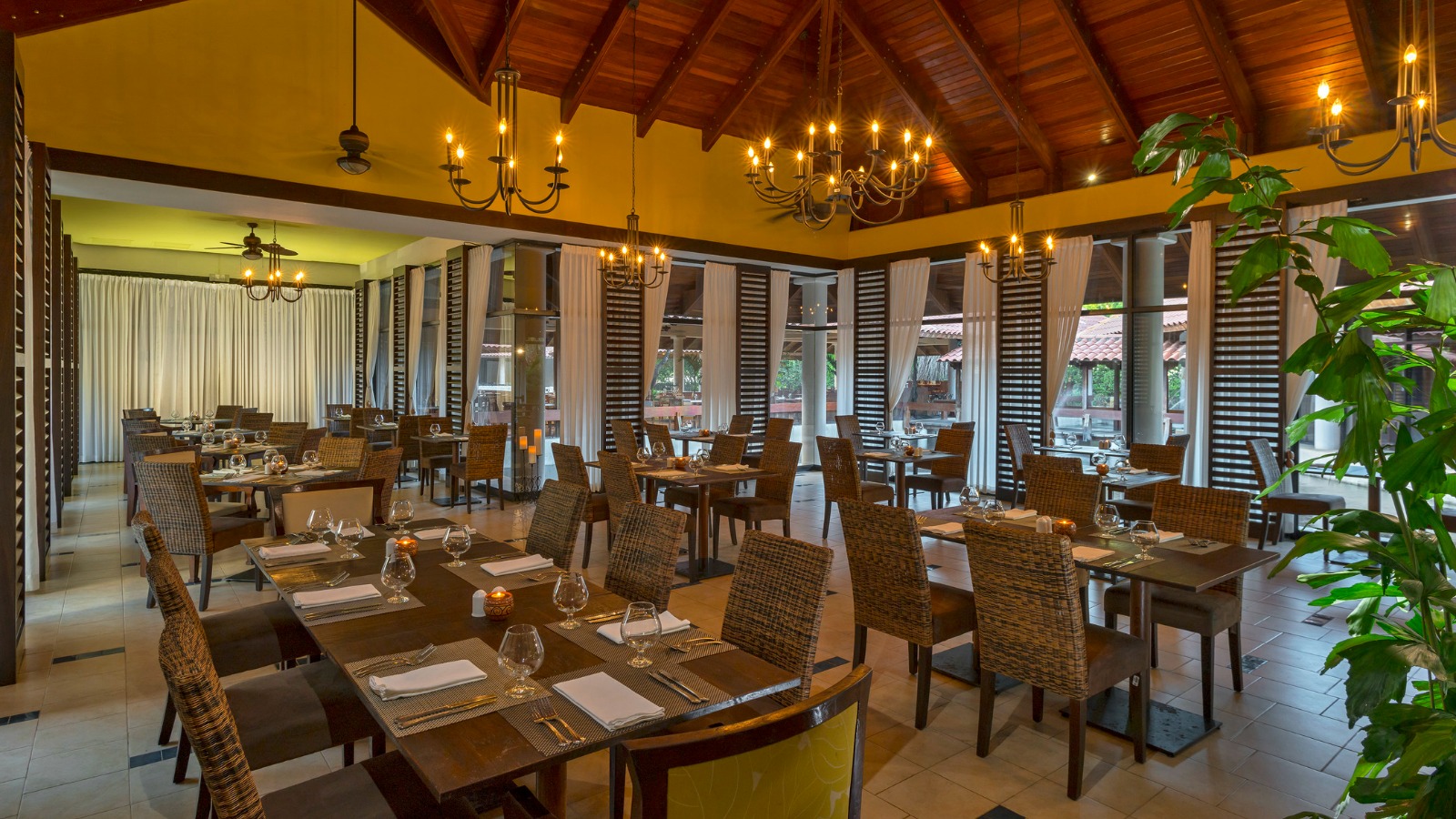 Main course dishes include grilled tuna filet with cilantro butter or smoked pork chop and pineapple offering tantalizing Latin American flavors. Other specialties include our tender rib eye—perfectly prepared on the grill—or annatto flavored rice with braised chicken.
Additional Restaurant Information
Cuisine: Latin American
Atmosphere: Warm and Upbeat
Dress Code: Resort Casual
Smoking Permitted: No
Seatings: 6:00-6:30 PM & 8:00 - 8:30 PM
Please note that eservations are required.
Feel free to make your dinner Reservations once you arrive on property at any of our Reception desks or with restaurant reservations agent from 8am until 4pm.