Bamboo - Asian Fusion Restaurant
6:00 PM - 10:00 PM
At Bamboo, let understated shades of yellow and beige and stylish bamboo furnishings set you at ease, and settle in with our delightful Asian Mojito—featuring mint, basil, and ginger—or another refreshing beverage.

Take in the exotic aromas of Asian herbs and spices over a favorite starter, such as spicy beef gyoza, or delicious Tom Yum Goong soup with shrimp and red curry. Chef's specialties include vegetable tempura and chicken teriyaki, featuring a tasty sweet and savory sauce and served with fluffy jasmine rice.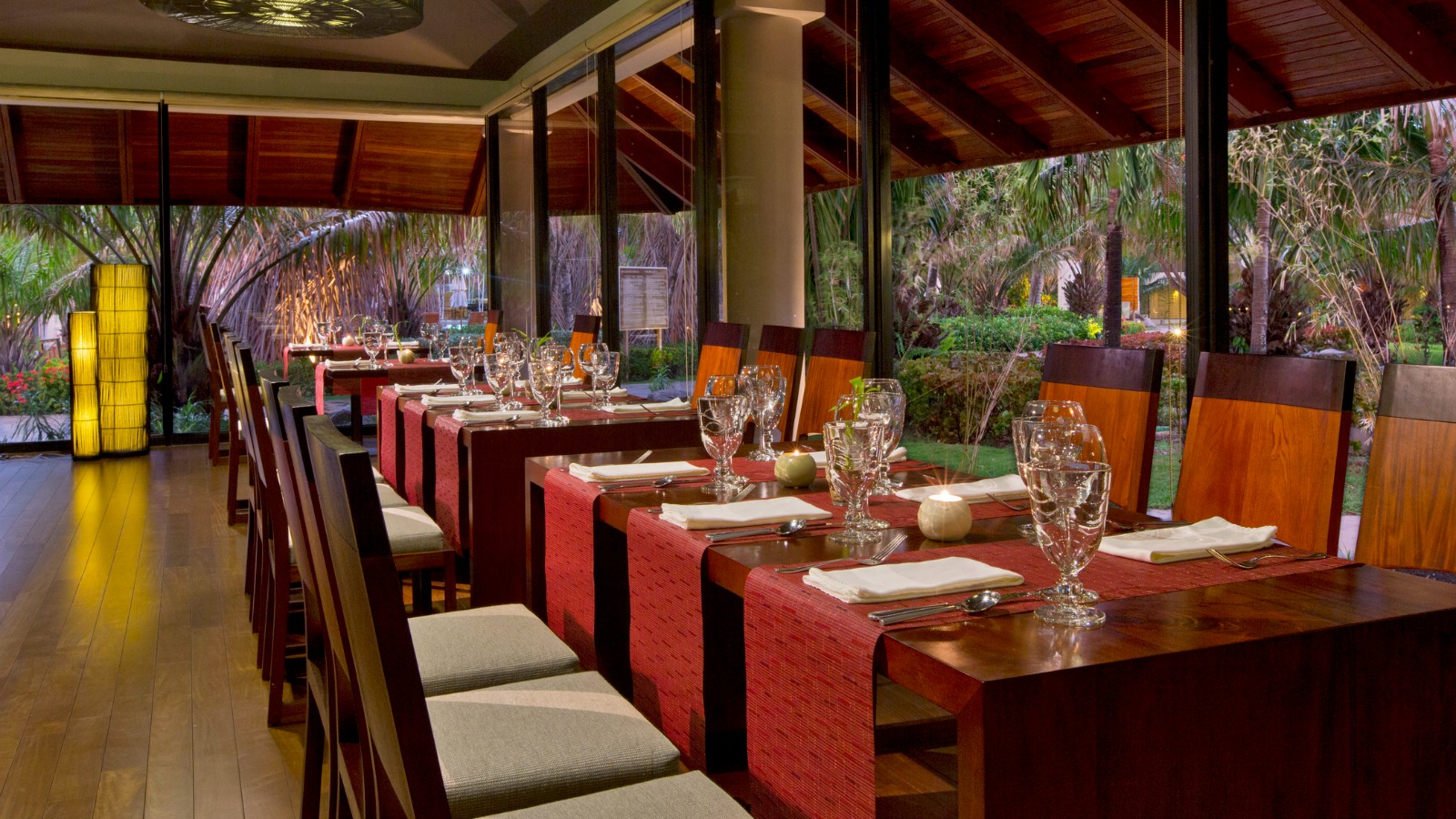 Additional Restaurant Information
Cuisine: Asian
Atmosphere: Refined and Serene
Dress Code: Resort Casual
Smoking Permitted: No
Seatings: 6:00-6:30 PM & 8:00 - 8:30 PM
Please note that eservations are required.
Feel free to make your dinner Reservations once you arrive on property at any of our Reception desks or with restaurant reservations agent from 8am until 4pm.